Well I completed my relocation of the ABX filter on my Wilderness Sierra. It was previously located on the PCB. When I ordered my 30m module from Bob I also ordered a 10k pot and knob. This allows me to adjust from 1200-150hz without taking the top off of the radio and having to use a flat head screwdriver.
I had a hard time getting the old resistor out and I've done better solder work, but I made it work.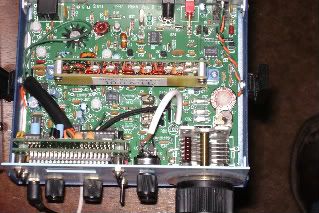 During the job I took the liberty of getting myself a cold beer. When I came back I noticed that Tyler had drawn a special picture for Daddy on the top of my Sierra!!! I was not happy. It took me a few minutes to cool down because nobody wants a pink drawing on the top of their Sierra. Oh well...I looked at it a couple of minutes ago and laughed about it. Guess it could be worse.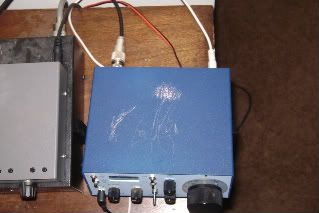 Here's a picture of the final product.
If you notice the VFO says 119.5. I made a QSO with Phil V31RW in Belize right out of the gate. I was happy that my 2.1watts got me a 559 into Belize with my new 30m module and panel mounted ABX control! Thanks for the QSO Phil.
72 till next time.
Steve